Zoos provide a unique opportunity for people to connect with a diverse array of wildlife from around the globe. These institutions play a vital role in conservation efforts, education, and fostering an appreciation for the natural world.
In this article, we'll embark on a virtual tour of some remarkable zoo animals, each with its own fascinating characteristics and stories.
Guanaco
Hamster
Hawk
Hedgehog
Hermit Crab
Hippopotamus
Horse
Hummingbird
Hyena
Iguana
Impala
Jaguar
Kangaroo
Kingfisher
Kite
Kiwi
Koala
Komodo Dragon
Lemur
Leopard
Lion
Lionfish
Lynx
Lizard
Mole
Monkey
Newt
Nilgai
Numbat
Okapi
Opossum
Orangutan
Ostrich
1. Guanaco
The guanaco, a close relative of the llama, is a South American camelid known for its elegant appearance and remarkable adaptability to diverse environments. In zoos, they serve as ambassadors for their native ecosystems, which face various conservation challenges.
2. Hamster
Hamsters, small and adorable rodents, are popular as pets and educational animals in zoos. They provide insights into the behavior and biology of these fascinating creatures.
3. Hawk
Hawks, with their keen eyesight and impressive hunting skills, are often featured in aviaries and raptor rehabilitation centers. These majestic birds of prey are essential for maintaining ecological balance.
4. Hedgehog
Hedgehogs are endearing creatures known for their quills and nocturnal habits. Some zoos showcase hedgehogs as representatives of urban wildlife and to educate the public about their importance in controlling insect populations.
5. Hermit Crab
Hermit crabs, with their unique shell-swapping behavior, intrigue visitors with their ability to adapt to various living conditions. They are fascinating subjects for studying animal behavior.
6. Hippopotamus
Hippopotamuses are captivating residents of zoos due to their size, semi-aquatic lifestyle, and intriguing social behaviors. They also serve as ambassadors for their endangered counterparts in the wild.
7. Horse
While horses are often associated with equestrian sports, some zoos feature rare or historic breeds to showcase the rich history of human-horse interactions and their significance in various cultures.
8. Hummingbird
Hummingbirds, with their iridescent plumage and astonishing hovering abilities, captivate zoo visitors. They serve as ambassadors for avian biodiversity and pollination ecology.
9. Hyena
Hyenas, often misunderstood and underappreciated, are remarkable predators that play a vital role in maintaining ecosystem health. Zoos provide an opportunity to learn about their complex social structures.
10. Iguana
Iguanas are featured in many zoos, offering insights into reptilian biology, behavior, and conservation. These charismatic lizards showcase the beauty and diversity of tropical ecosystems.
11. Impala
Impalas, agile and graceful antelopes, are often found in zoo exhibits representing African savannah habitats. They highlight the interconnectedness of wildlife in these regions.
12. Jaguar
Jaguars, with their striking rosette patterns and powerful physiques, are ambassadors for large carnivore conservation. Zoos contribute to their protection and educate the public about their vital role in ecosystems.
13. Kangaroo
Kangaroos, iconic marsupials of Australia, captivate audiences with their unique reproductive strategies and powerful hind limbs. They are often showcased as representatives of Australian wildlife.
14. Kingfisher
Kingfishers are celebrated for their vibrant plumage and remarkable fishing skills. They serve as indicators of aquatic ecosystem health and are showcased in zoo aviaries.
15. Kite
Kites, graceful raptors often found near water bodies, educate visitors about avian adaptations for catching fish and their importance in wetland ecosystems.
16. Kiwi
Kiwi birds, with their small size and long bills, are iconic symbols of New Zealand's unique wildlife. Zoos contribute to kiwi conservation efforts by raising awareness about these endangered flightless birds.
17. Koala
Koalas, known for their eucalyptus diet and arboreal lifestyle, are endearing ambassadors for Australian wildlife conservation. Zoos play a crucial role in koala breeding programs and research.
18. Komodo Dragon
Komodo dragons, the world's largest lizards, fascinate zoo-goers with their prehistoric appearance and unique predatory behavior. They help raise awareness about the conservation challenges facing these reptiles.
19. Lemur
Lemurs, found only in Madagascar, are showcased in many zoos as ambassadors for the island's rich biodiversity. These charismatic primates contribute to conservation awareness and research.
20. Leopard
Leopards, with their striking spots and stealthy hunting skills, serve as representatives of large African carnivores. Zoos contribute to their conservation and education about these majestic cats.
21. Lion
Lions, the kings of the savannah, are iconic zoo animals that highlight the importance of conserving African wildlife. They provide a captivating glimpse into the social dynamics of big cats.
22. Lionfish
Lionfish, known for their striking appearance and invasive presence in some marine ecosystems, are showcased in some aquariums to raise awareness about the consequences of introduced species.
23. Lynx
Lynxes, with their tufted ears and elusive behavior, represent the enigmatic nature of North American wildlife. They offer insights into the challenges faced by these elusive predators.
24. Lizard
Lizards, found in various sizes and shapes worldwide, are educational subjects in zoos, providing opportunities to learn about reptilian adaptations and ecological roles.
25. Mole
Moles, with their subterranean lifestyles and unique adaptations for digging, intrigue visitors interested in the world of underground creatures. They highlight the importance of soil ecosystems.
26. Monkey
Monkeys, known for their intelligence and social behavior, offer valuable insights into primate biology and evolution. They also emphasize the importance of tropical rainforest conservation.
27. Newt
Newts, small amphibians known for their striking coloration and regenerative abilities, serve as representatives of freshwater ecosystems and amphibian conservation.
28. Nilgai
Nilgais, large antelopes native to the Indian subcontinent, showcase the diversity of Asian wildlife in some zoos and raise awareness about the challenges they face in the wild.
29. Numbat
Numbats, unique marsupials found in Australia, are showcased in zoos to educate visitors about their ecological role and the importance of protecting their habitat.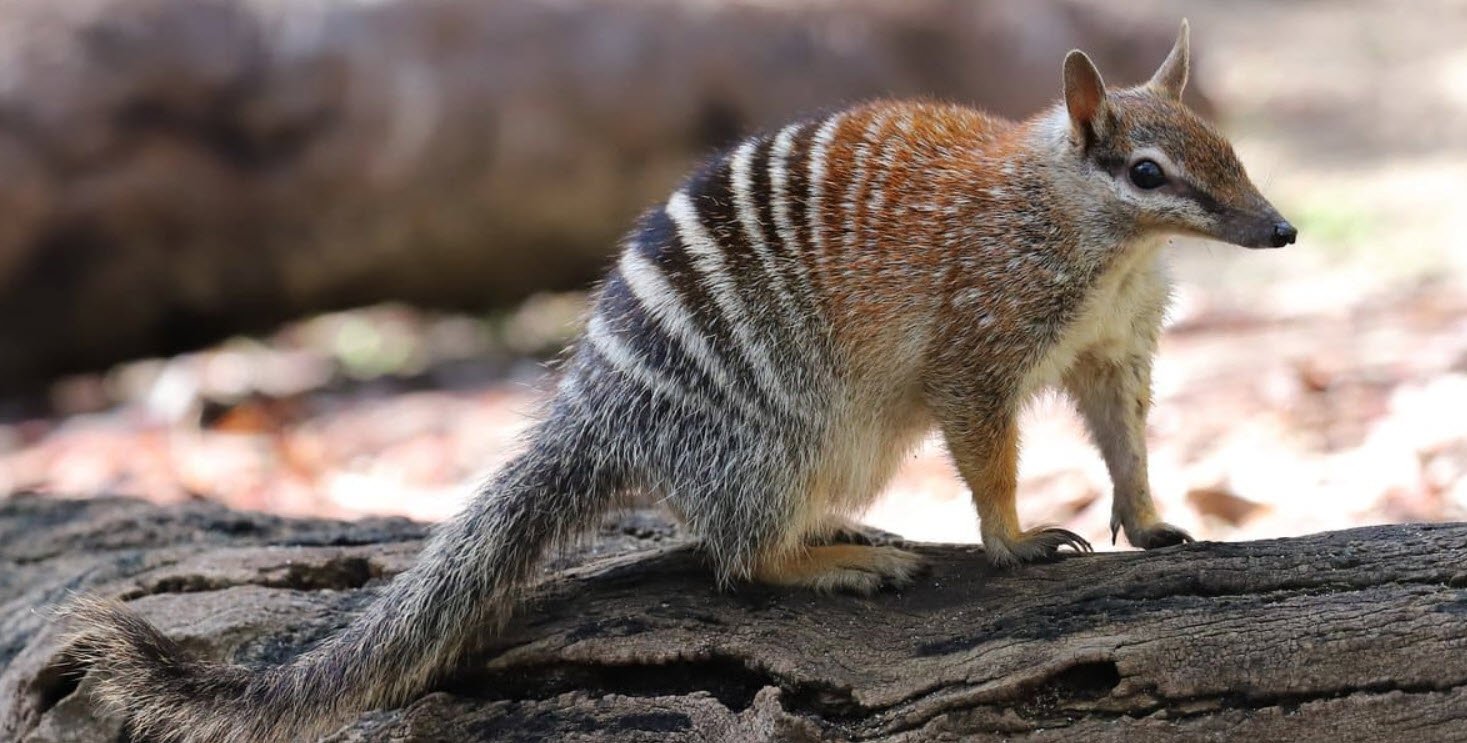 30. Okapi
Okapis, elusive forest-dwelling relatives of giraffes, serve as ambassadors for Central African rainforest conservation and exemplify the diversity of mammals in these ecosystems.
31. Opossum
Opossums, with their prehensile tails and marsupial pouches, are often featured in educational programs, offering insights into the adaptations of North American wildlife.
32. Orangutan
Orangutans, highly intelligent and endangered great apes, are prominent in zoos involved in conservation efforts. They raise awareness about the plight of these gentle giants and the importance of preserving their habitat.
33. Ostrich
Ostriches, the world's largest and flightless birds, intrigue visitors with their impressive speed and adaptation to arid environments. They represent the diversity of avian life.
Conclusion
Zoo animals offer a glimpse into the fascinating and diverse world of wildlife, from the smallest hamster to the mightiest lion. These creatures serve as ambassadors for their counterparts in the wild, highlighting the importance of conservation and fostering an appreciation for the natural world.
Zoos play a crucial role in education, research, and breeding programs aimed at protecting these remarkable species and ensuring their survival for generations to come.