The world of wild animals is a mesmerizing tapestry of biodiversity, showcasing a wide range of creatures, each with its unique characteristics and adaptations. From the nimble squirrel to the powerful elephant, and the graceful giraffe to the enigmatic jaguar, this article explores the fascinating variety of wild animals that roam our planet.
Squirrel
Chipmunk
Porcupine
Hedgehog
Possum
Meerkat
Otter
Raccoon
Hyena
Jackal
Fox
Monkey
Panda
Deer
Black Leopard
Wombat
Kangaroo
Koala Bear
Tiger
Cheetah
Zebra
Jaguar
Wolf
Elephant
Giraffe
Chimpanzee
Gorilla
Hippopotamus
Rhinoceros
1. Squirrel
Squirrels are small, agile rodents known for their bushy tails and quick movements. They inhabit forests, parks, and urban areas, where they scavenge for food and store them in various hiding spots.
2. Chipmunk
Chipmunks are adorable, striped rodents resembling squirrels but smaller in size. They are often found in wooded areas, where they scurry around, foraging for nuts, seeds, and fruits.
3. Porcupine
Porcupines are intriguing creatures equipped with sharp quills or spines on their backs for defense. They are primarily nocturnal and can be found in various habitats, from forests to deserts.
4. Hedgehog
Hedgehogs are small, spiny mammals with a distinctive appearance. They are nocturnal insectivores, curling into a ball to protect themselves when threatened.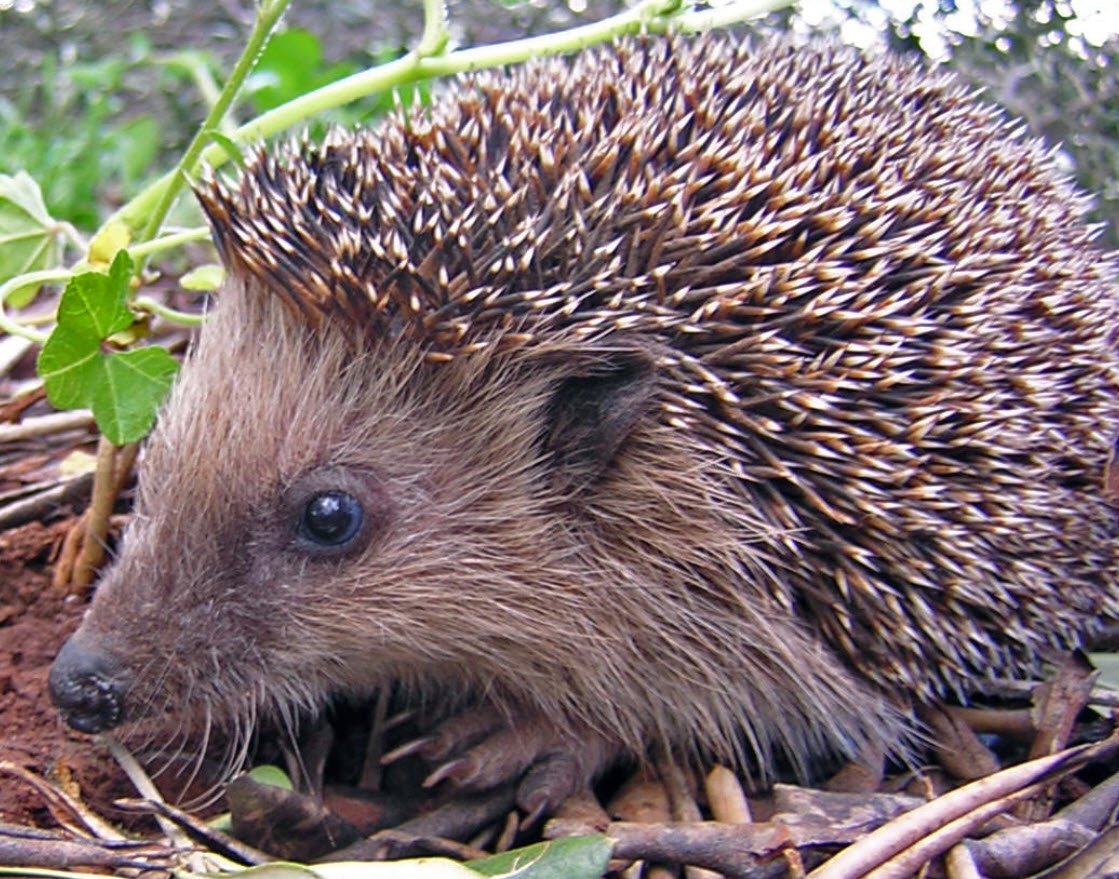 5. Possum
Possums, often confused with opossums, are marsupials known for their prehensile tails and a knack for climbing trees. They are found in various habitats across North America, Australia, and Southeast Asia.
6. Meerkat
Meerkats are social mammals known for their upright posture and keen sentinel behavior. They inhabit the arid regions of southern Africa, living in close-knit groups.
7. Otter
Otters are aquatic mammals with streamlined bodies, well-adapted for life in rivers and oceans. They are playful and are known for their exceptional swimming skills.
8. Raccoon
Raccoons are intelligent, nocturnal mammals native to North America. Recognized by their distinctive facial mask and ringed tail, they are highly adaptable and often live near human settlements.
9. Hyena
Hyenas are carnivorous mammals known for their unique vocalizations and scavenging habits. They play a crucial role in African ecosystems as efficient scavengers and occasional hunters.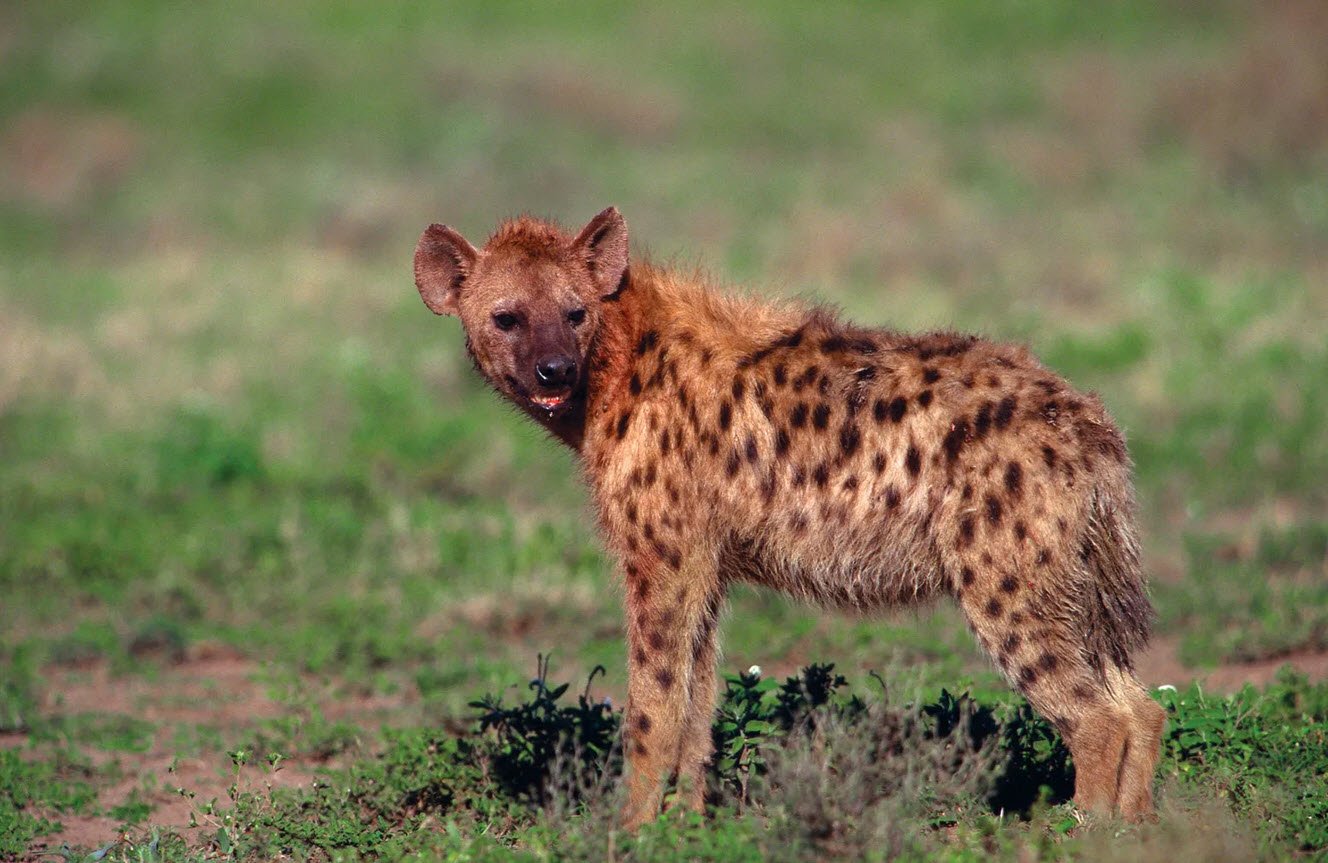 10. Jackal
Jackals are small to medium-sized canines found in Africa, Asia, and parts of Europe. They are known for their keen senses and adaptability to various habitats.
11. Fox
Foxes are widely distributed carnivorous mammals known for their cunning behavior and bushy tails. They have adapted to diverse environments and have a significant presence in folklore and mythology.
12. Monkey
Monkeys are highly intelligent primates with a wide range of species found across the globe. They exhibit complex social behaviors and are known for their dexterity and curiosity.
13. Panda
The panda, specifically the giant panda, is an iconic bear native to China. Renowned for its distinct black and white coat, it primarily feeds on bamboo.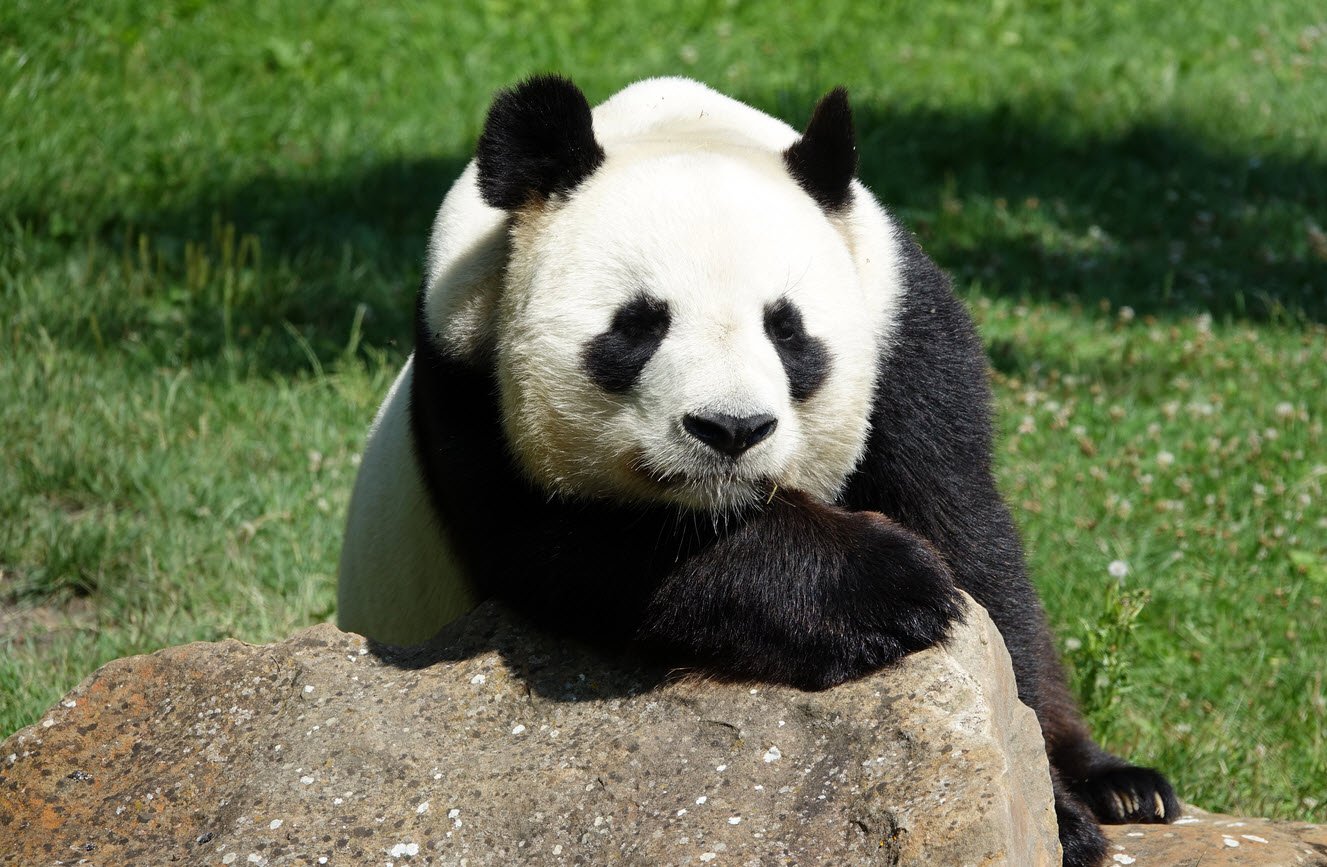 14. Deer
Deer are graceful herbivores belonging to the Cervidae family. They are found across continents and are known for their impressive antlers (in males) and elegant movements.
15. Black Leopard
The black leopard, also known as a black panther, is a melanistic color variant of leopards. Their black coat is a result of a genetic mutation, and they are found in various parts of Africa and Asia.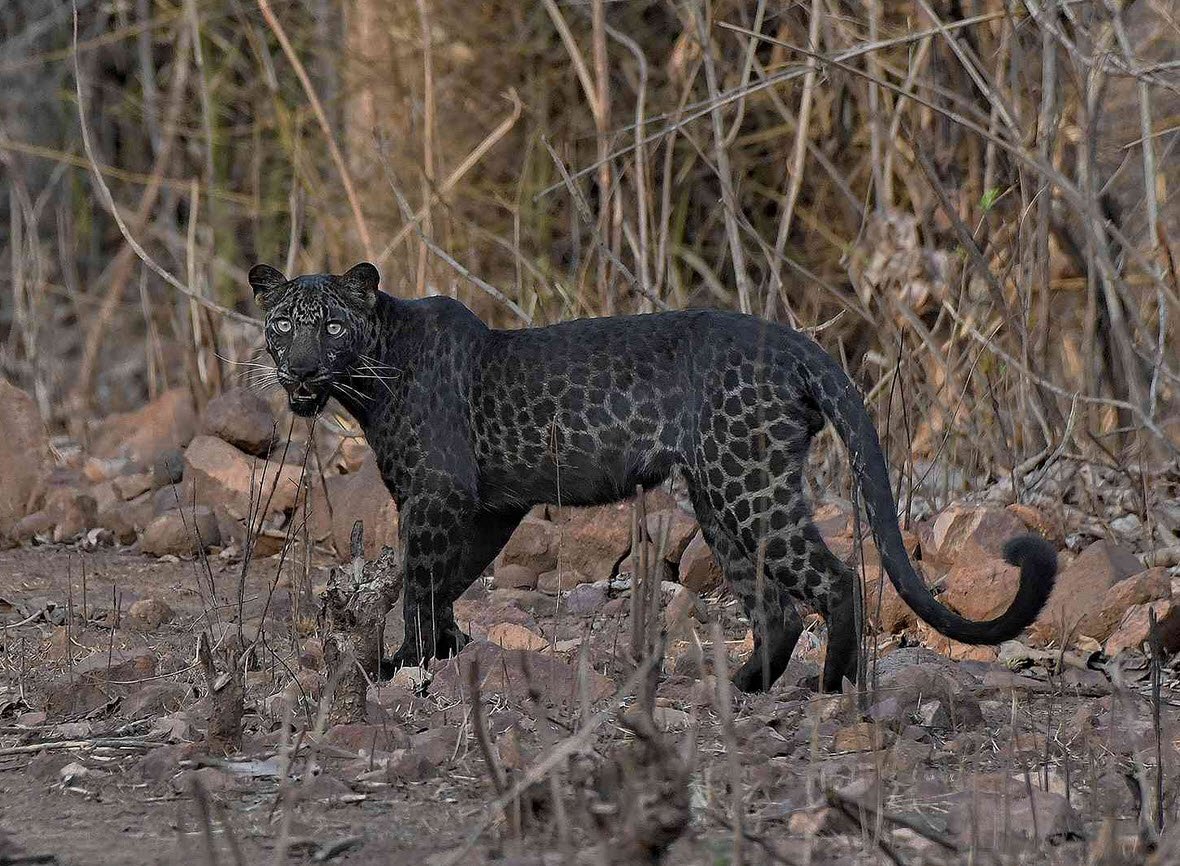 16. Wombat
Wombats are sturdy, burrowing marsupials native to Australia. They have a distinctive cube-shaped scat and are well-adapted to their underground lifestyle.
17. Kangaroo
Kangaroos are iconic Australian marsupials known for their powerful hind legs and distinctive hopping locomotion. They are the largest living marsupials and are found across the Australian continent.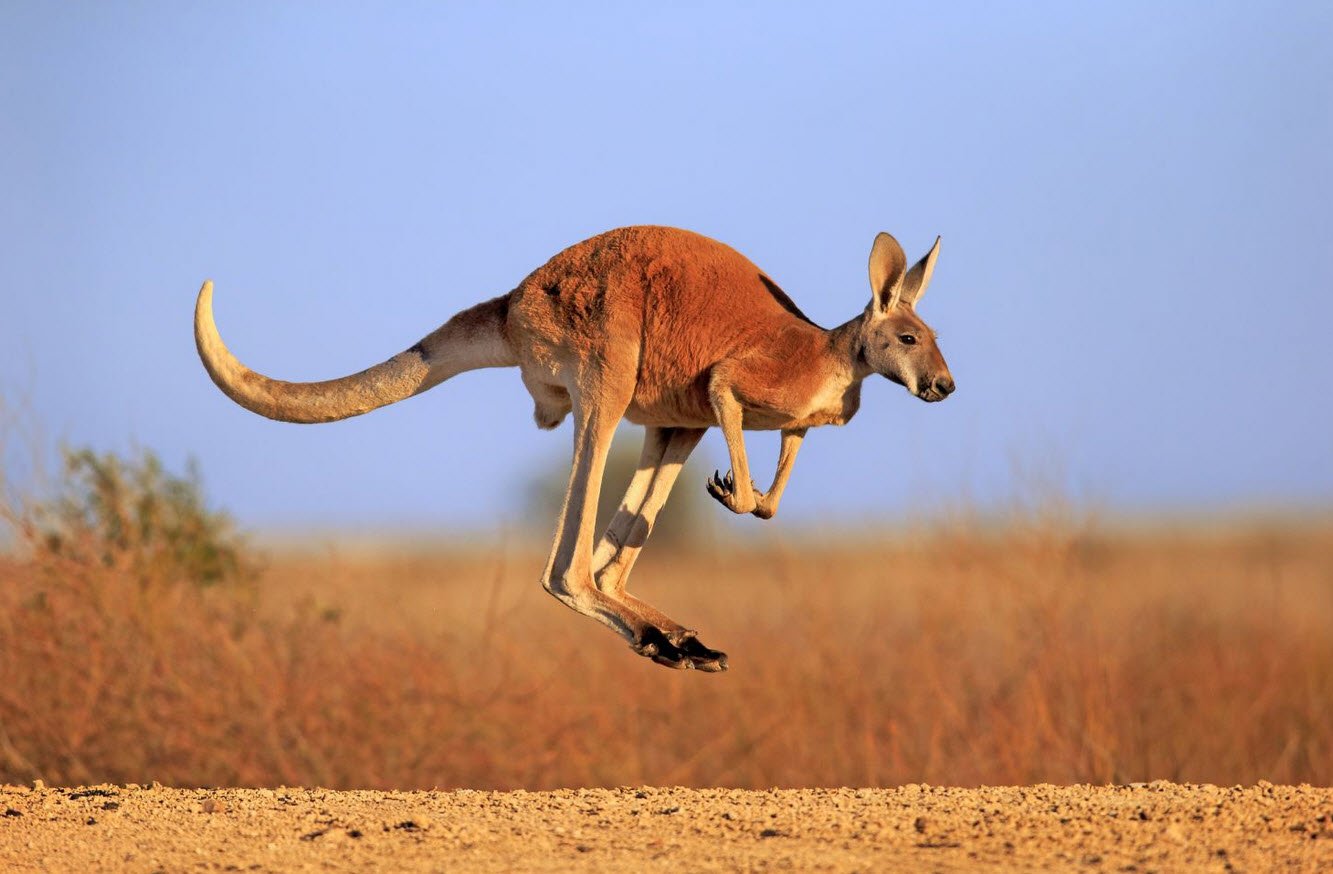 18. Koala Bear
Koalas are arboreal marsupials native to Australia, known for their leaf-eating habits and cuddly appearance. They spend most of their lives in eucalyptus trees.
19. Tiger
Tigers are majestic big cats known for their striking orange coat with dark stripes. They are apex predators and inhabit various Asian countries, although their populations are endangered.
20. Cheetah
Cheetahs are the fastest land animals, capable of incredible speeds when chasing prey. They are found in Africa and parts of Iran.
21. Zebra
Zebras are distinctive equids known for their black and white striped coats. They are social animals found in grasslands and savannas of Africa.
22. Jaguar
Jaguars are powerful big cats native to the Americas, particularly the Amazon rainforest. They are known for their strength, stealth, and striking rosette-patterned coat.
23. Wolf
Wolves are highly social carnivorous mammals belonging to the canine family. They play a vital role in maintaining ecosystem balance and are found in various parts of the world.
24. Elephant
Elephants are the world's largest land animals and are known for their immense size, long trunks, and gentle nature. They inhabit Asia and Africa and are highly intelligent and social creatures.
25. Giraffe
Giraffes are the tallest land animals, known for their long necks and distinctive spotted coat. They primarily reside in savannas and grasslands across Africa.
26. Chimpanzee
Chimpanzees are intelligent primates closely related to humans. They exhibit complex behaviors, use tools, and live in social groups in the rainforests of Africa.
27. Gorilla
Gorillas are the largest primates and share genetic similarities with humans. They are herbivores, residing in the forests of central Africa.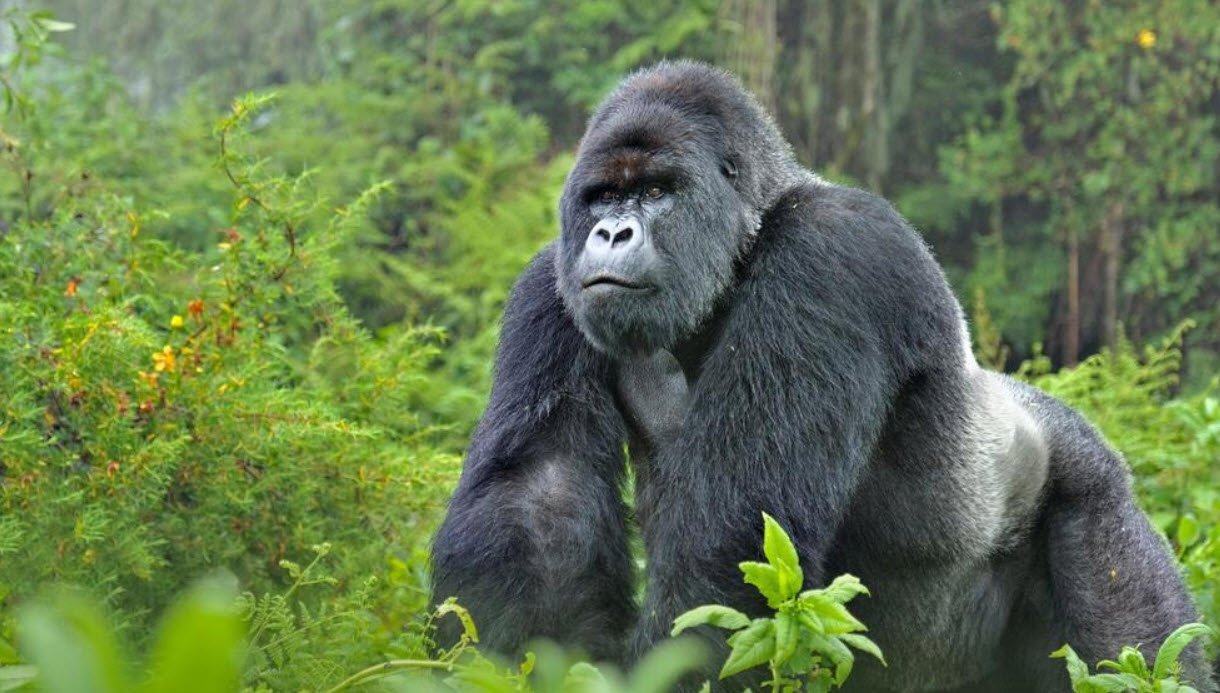 28. Hippopotamus
Hippopotamuses, often referred to as hippos, are large, semi-aquatic mammals found in rivers and lakes in sub-Saharan Africa. Despite their appearance, they are known to be highly aggressive.
29. Rhinoceros
Rhinoceroses, or rhinos, are massive herbivores known for their thick, armor-like skin and two prominent horns. They are found in Africa and Asia and are critically endangered due to poaching.
The diverse array of wild animals present on our planet underscores the incredible beauty and wonder of the natural world. It is essential that we prioritize conservation efforts to ensure the survival and well-being of these magnificent creatures for generations to come. Understanding and appreciating the importance of each species in their respective ecosystems is key to fostering a harmonious relationship between humans and the animal kingdom.
You may also like: