Doves, often associated with peace and beauty, are a diverse group of birds with a multitude of species worldwide. Each dove species possesses unique characteristics, behaviors, and physical traits that make them distinct. Here, we delve into the intriguing world of doves, exploring some lesser-known and captivating types of these charming birds.
Pacific Emerald Dove
Blue Ground Doves
Common Ground Dove
Luzon Bleeding Heart
Diamond Dove
Key West Quail Dove
White-Tipped Dove
Black-Winged Ground Dove
Namaqua Dove
Ruddy Cuckoo Dove
Black-Billed Wood Dove
White-Faced Cuckoo Dove
European Turtle Dove
Great Cuckoo Dove
Rose-Crowned Fruit Dove
Zenaida Dove
Blue Headed Quail Dove
Cloven-Feathered Dove
1. Pacific Emerald Dove
The Pacific Emerald Dove (Chalcophaps longirostris) is a stunning dove native to Southeast Asia and Australia. Its name is derived from its iridescent green plumage, resembling the hues of an emerald gemstone. These doves are known for their graceful flight and melodious cooing.
2. Blue Ground Doves
The Blue Ground Dove (Pampusana azurea) is a striking species with blue-gray plumage. Found in various parts of Asia, including the Indian subcontinent and Southeast Asia, these doves primarily reside in grasslands and open woodlands.
3. Common Ground Dove
As the name suggests, the Common Ground Dove (Columbina passerina) is one of the most widespread dove species in the Americas. Its small size and distinct reddish-brown plumage make it easily identifiable. These doves are typically found in open areas and grasslands.
4. Luzon Bleeding Heart
Endemic to the Philippines, the Luzon Bleeding Heart (Gallicolumba luzonica) is named after the unique red patch on its breast, resembling a bleeding heart. This striking feature sets it apart from other dove species and adds to its allure.
5. Diamond Dove
The Diamond Dove (Geopelia cuneata) is a petite and captivating species native to Australia. Its intricate diamond-like patterns on the wings and distinctive colors make it a popular choice among dove enthusiasts and avian admirers.
6. Key West Quail Dove
Endemic to the Caribbean, specifically the Florida Keys and nearby islands, the Key West Quail Dove (Geotrygon chrysia) boasts a blend of earthy tones and a distinctive patterned plumage, capturing the attention of bird watchers and nature enthusiasts alike.
7. White-Tipped Dove
The White-Tipped Dove (Leptotila verreauxi) is a graceful dove species prevalent in the Americas. Its pale plumage and white-tipped tail feathers contribute to its elegant appearance and make it a noteworthy addition to the world of doves.
8. Black-Winged Ground Dove
The Black-Winged Ground Dove (Alopecoenas nigrorum) is an elusive species native to the Solomon Islands. Its dark plumage and distinctive wing markings set it apart in the dove family, making it a subject of interest for ornithologists.
9. Namaqua Dove
Found in Africa, the Namaqua Dove (Oena capensis) showcases delicate features and subtle colors. Its elegant appearance and serene demeanor make it a delightful sight in the arid regions it inhabits.
10. Ruddy Cuckoo Dove
The Ruddy Cuckoo Dove (Macropygia emiliana) is a striking dove native to Southeast Asia. Its ruddy plumage and distinct call add to its allure, making it a captivating species for bird enthusiasts.
11. Black-Billed Wood Dove
The Black-Billed Wood Dove (Turtur abyssinicus) is a charming dove species found in Africa. Its soft cooing and mottled plumage add to its charm, making it a delightful sight for birdwatchers.
12. White-Faced Cuckoo Dove
Named after its distinctive white facial markings, the White-Faced Cuckoo Dove (Turacoena manadensis) is native to the Philippines. Its unique appearance and gentle nature make it a sought-after subject for bird photographers.
13. European Turtle Dove
The European Turtle Dove (Streptopelia turtur) is a migratory species found across Europe, Asia, and Africa. Recognized for its gentle cooing and harmonious flight patterns, this dove has inspired art and literature throughout history.
14. Great Cuckoo Dove
The Great Cuckoo Dove (Reinwardtoena reinwardtsi) is a strikingly large dove species native to Australasia. Its notable size and distinct features make it an intriguing subject for researchers and bird enthusiasts.
15. Rose-Crowned Fruit Dove
The Rose-Crowned Fruit Dove (Ptilinopus regina) is a visually stunning dove species native to Southeast Asia and Australia. Its vibrant plumage and distinct crown of rose-colored feathers set it apart in the avian world.
16. Zenaida Dove
Native to the Caribbean and parts of Central and North America, the Zenaida Dove (Zenaida aurita) is a lovely dove with a soft grayish-brown hue. Its gentle cooing and elegant demeanor make it a favorite among birdwatchers.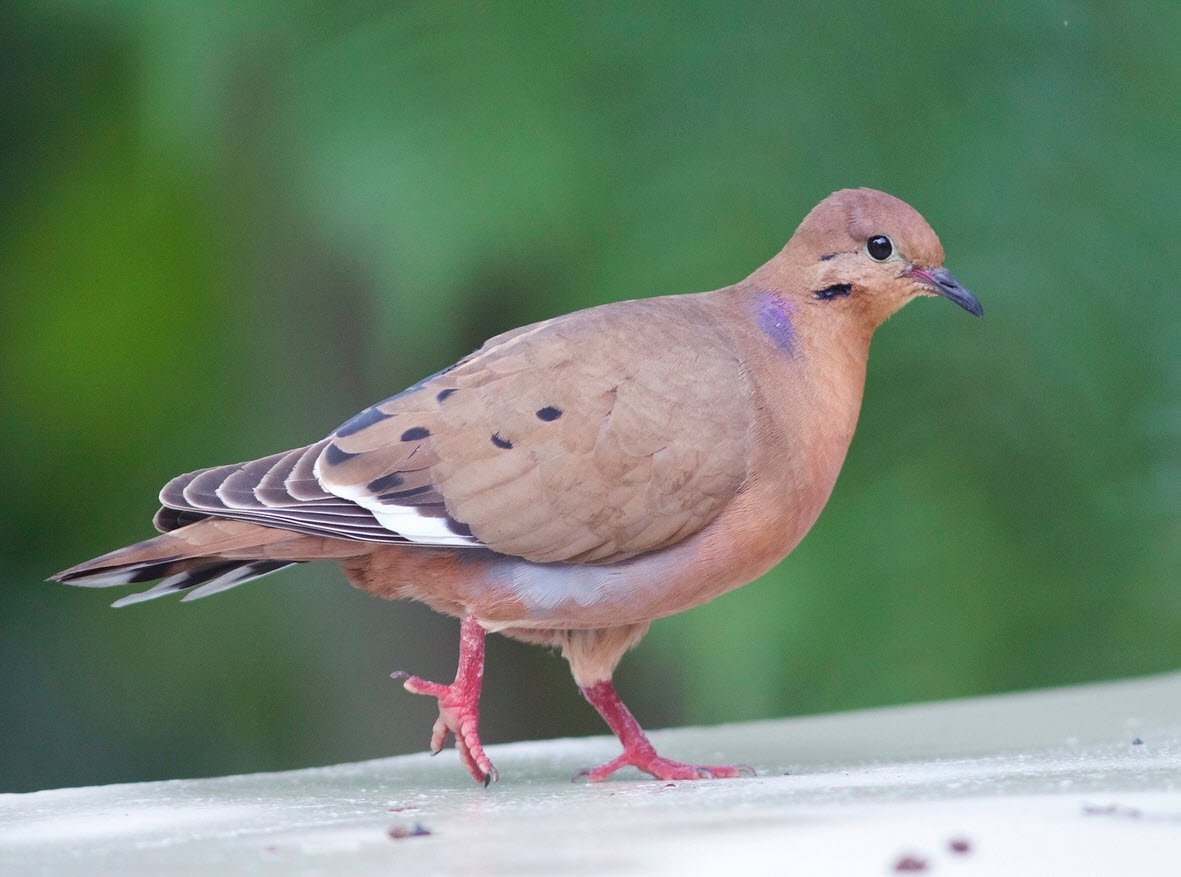 17. Blue Headed Quail Dove
The Blue Headed Quail Dove (Starnoenas cyanocephala) is a charming dove species native to Cuba. Its captivating blue head and intricate patterns on its wings make it an alluring subject for bird enthusiasts.
18. Cloven-Feathered Dove
The Cloven-Feathered Dove (Drepanoptila holosericea) is a captivating dove species endemic to the Philippines. Its distinct plumage and unique feather structure add to its mystique, making it a fascinating sight for ornithologists.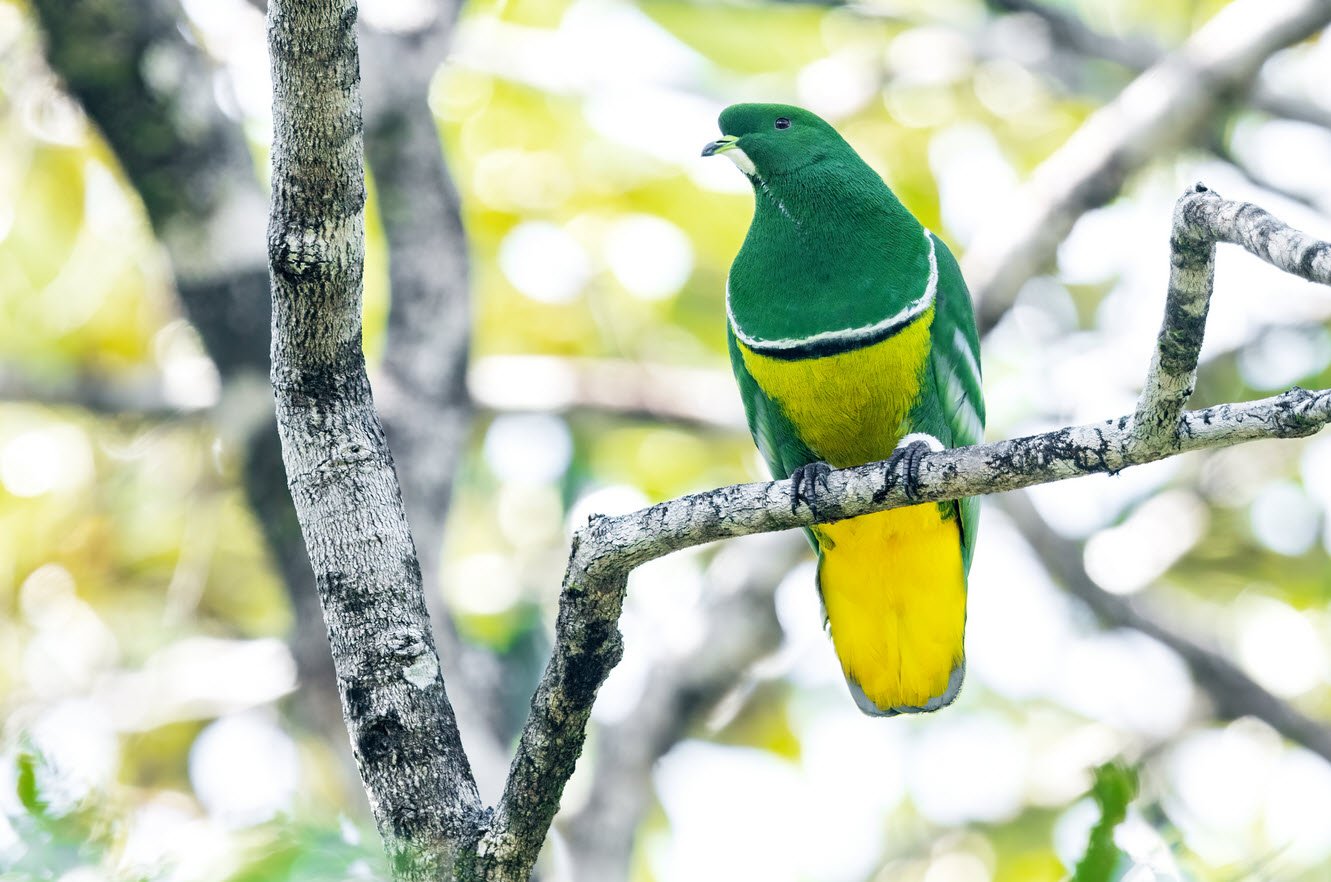 In conclusion, doves are not only symbols of peace and love but also a diverse and captivating group of birds with various species around the world. Each species has its own set of characteristics and beauty, making the world of doves a rich and enchanting subject for exploration and admiration. Whether for their unique plumage, melodious cooing, or graceful flight, doves continue to capture the hearts of bird enthusiasts and nature lovers globally.
You may also like: