Cranes, members of the Gruidae family, are majestic and graceful birds that captivate the imagination of people around the world. These birds are known for their striking appearances, elaborate courtship dances, and impressive migrations. Among the numerous species of cranes inhabiting different parts of the globe, each possesses unique characteristics and adaptations that contribute to their ecological importance and cultural significance.
Brolga Crane
Black-Crowned Crane
White-Naped Crane
Sarus Crane
Black-Necked Crane
Japanese Crane
Grey Crowned Crane
Whooping Crane
Siberian Crane
Blue Crane
Wattled Crane
Common Crane
Demoiselle Crane
Sandhill Crane
Hooded Crane
1. Brolga Crane
The Brolga Crane (Antigone rubicunda) is an iconic Australian crane known for its distinctive dance performances during courtship. Standing tall with a striking red cap on its head, the Brolga is a symbol of grace and elegance in the wetlands of Australia.

2. Black-Crowned Crane
Native to Africa, the Black-Crowned Crane (Balearica pavonina) is easily recognized by its black crown and neck, contrasting with a white face and upper neck. This crane is revered in African cultures and is often associated with nobility and beauty.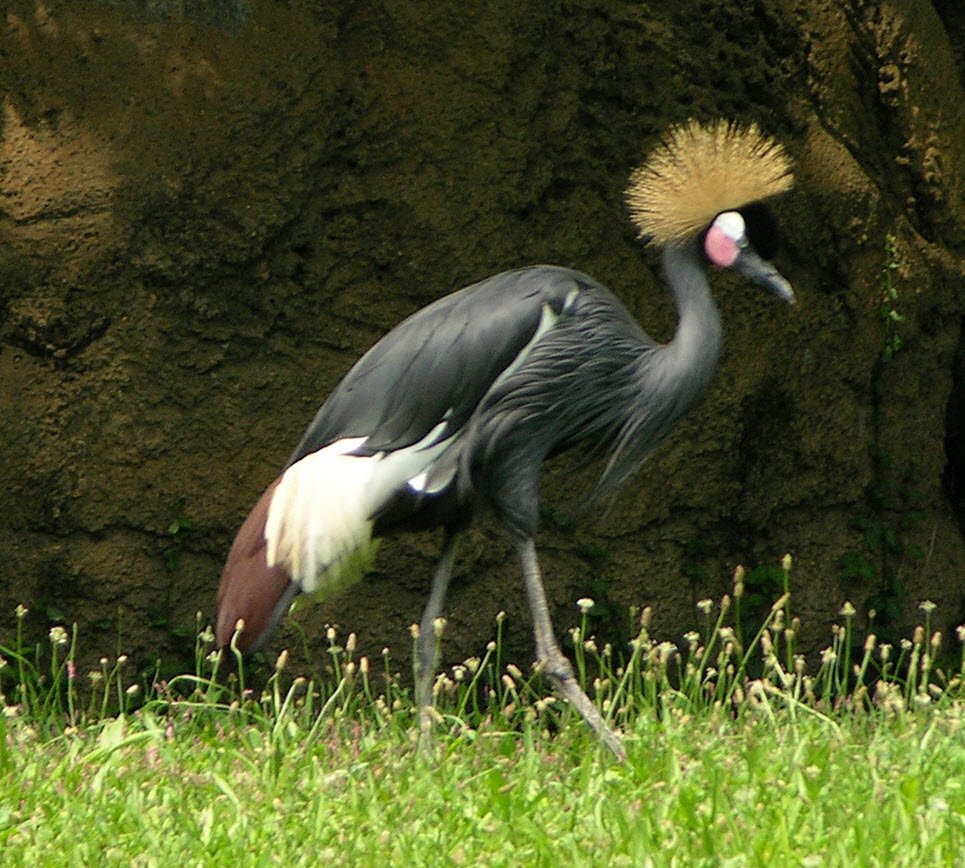 3. White-Naped Crane
Endemic to East Asia, the White-Naped Crane (Antigone vipio) boasts a distinct white patch on the back of its neck. This critically endangered species plays a vital role in maintaining the wetland ecosystems it inhabits.

4. Sarus Crane
The Sarus Crane (Antigone antigone) is one of the tallest flying birds, found in the Indian subcontinent, Southeast Asia, and Australia. Its red head and neck set it apart, and it is revered in Indian culture as a symbol of marital fidelity and longevity.

5. Black-Necked Crane
Hailing from the high-altitude regions of Central Asia, the Black-Necked Crane (Grus nigricollis) is known for its striking black neck and head. It holds deep cultural significance in Bhutan, where it is considered a symbol of good fortune and longevity.

6. Japanese Crane
The Japanese Crane, also known as the Red-Crowned Crane (Grus japonensis), is an elegant bird native to Japan, Russia, and parts of China. Adorned with a white plumage and a distinctive red crown, it is a symbol of longevity and good luck in Japanese culture.

7. Grey Crowned Crane
Found in eastern and southern Africa, the Grey Crowned Crane (Balearica regulorum) boasts a unique golden crown of feathers atop its head. This crane is often referred to as the "crested crane" and holds cultural importance in several African nations.

8. Whooping Crane
The Whooping Crane (Grus americana) is one of the rarest crane species and is native to North America. Recognized by its white plumage and distinctive "whooping" call, efforts are ongoing to conserve and protect this critically endangered species.

9. Siberian Crane
The Siberian Crane (Leucogeranus leucogeranus) is a migratory bird that travels incredible distances between its breeding grounds in Siberia and wintering grounds in Asia. With its stunning white plumage and black primary feathers, this crane is a sight to behold.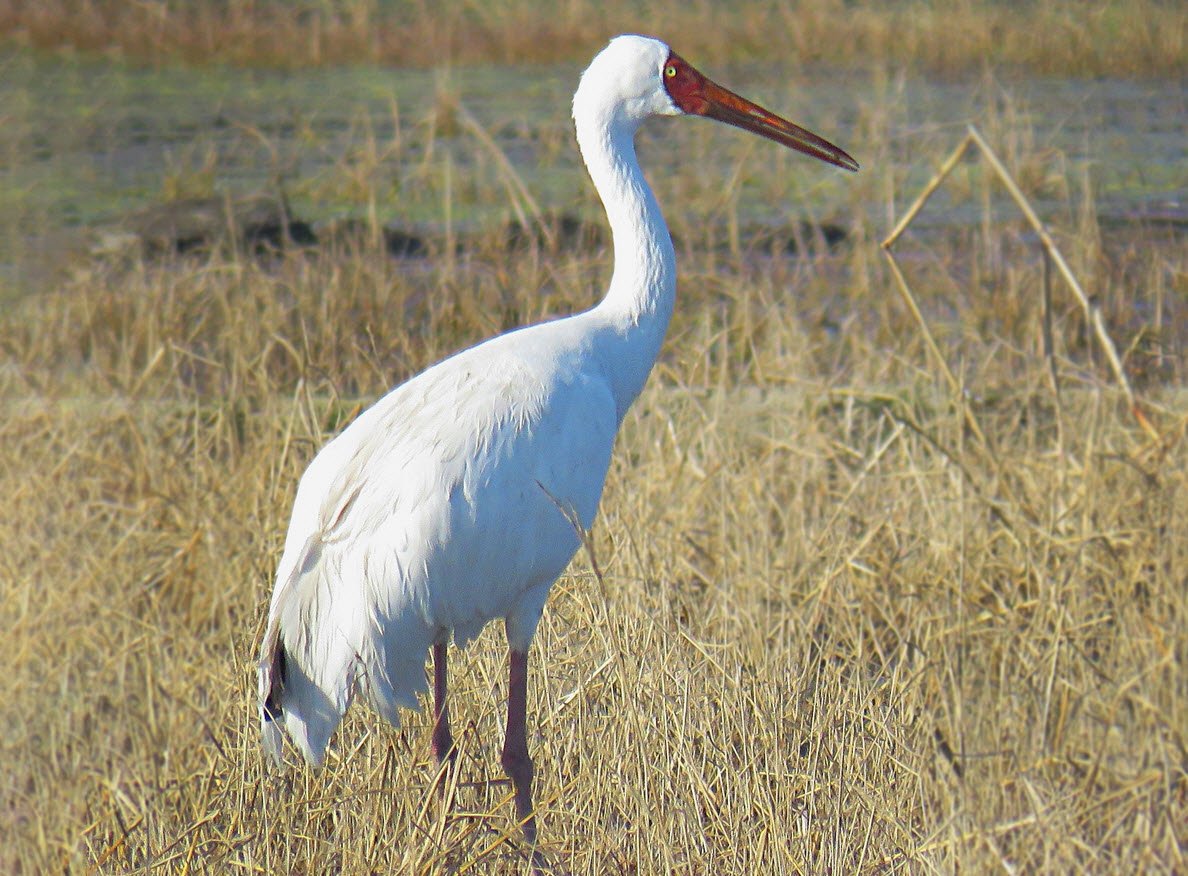 10. Blue Crane
The Blue Crane (Anthropoides paradiseus) is South Africa's national bird and is known for its predominantly blue-gray plumage. It is a symbol of national pride and conservation efforts in the region.

11. Wattled Crane
Endemic to Africa, the Wattled Crane (Bugeranus carunculatus) is distinguished by its red wattle and striking black and white plumage. It is the largest crane species in Africa and plays a vital role in maintaining wetland ecosystems.

12. Common Crane
The Common Crane (Grus grus) is widespread across the Northern Hemisphere and is known for its distinctive trumpeting call. This crane is revered in European folklore and is a symbol of happiness and good fortune.

13. Demoiselle Crane
The Demoiselle Crane (Anthropoides virgo) is a migratory bird found in Central Asia, Europe, and Africa. Recognizable by its gray and white plumage, it embarks on one of the longest migrations of any crane species.

14. Sandhill Crane
The Sandhill Crane (Antigone canadensis) is a North American species known for its distinctive red forehead and white cheeks. These cranes undertake remarkable migrations, with some traveling thousands of miles annually.

15. Hooded Crane
The Hooded Crane (Grus monacha) is a small, striking crane species with a distinctive black hood on its head. It breeds in Siberia and winters primarily in Japan and Korea.
Cranes are not only beautiful and fascinating birds but also critical components of various ecosystems. Their presence and activities in wetlands help regulate insect populations, disperse seeds, and contribute to nutrient cycling. Additionally, they hold cultural significance in numerous societies, often symbolizing good luck, longevity, and nobility.
Conservation efforts are paramount to protect these majestic birds and their habitats. As human activities continue to encroach upon their homes, it is essential for us to work collectively to ensure a future where cranes continue to grace our skies and wetlands, enriching the natural world with their presence and beauty.
You may also like: