Penguins are iconic flightless birds known for their distinctive appearance, waddling gait, and their remarkable ability to thrive in aquatic environments.
These charismatic birds are primarily found in the Southern Hemisphere, although some species inhabit temperate regions. With their striking black and white plumage, penguins have become a symbol of resilience and adaptability in some of the harshest environments on Earth.

King Penguin
African Penguin
Humboldt Penguin
Emperor Penguin
Gentoo Penguin
Royal Penguin
Little Penguin
Magellanic Penguin
Fiordland Penguin
Snares Penguin
Macaroni Penguin
Galapagos Penguin
Adelie Penguin
Rockhopper Penguin
Yellow-Eyed Penguin
Chinstrap Penguin
Erect-Crested Penguin
1. King Penguin (Aptenodytes patagonicus)
King penguins are the second-largest penguin species, after the Emperor penguin. They reside in sub-Antarctic islands and are known for their elegant posture and vibrant plumage. King penguins are proficient divers, foraging for fish and squid to sustain themselves and their offspring.
2. African Penguin (Spheniscus demersus)
Native to the southern coast of Africa, the African penguin is distinctive for its black facial markings and pink patches around the eyes. Unfortunately, this species is endangered due to habitat loss, overfishing, and pollution.
3. Humboldt Penguin (Spheniscus humboldti)
Named after the Humboldt Current off the coast of Chile and Peru, these penguins inhabit rocky coastal areas. They have a unique, horseshoe-shaped white line around their neck and chest. Conservation efforts are crucial to protect their habitats and maintain their populations.
4. Emperor Penguin (Aptenodytes forsteri)
Emperor penguins are the largest and most recognizable of all penguin species. They endure the extreme Antarctic conditions, incubating their eggs on their feet during the bitter winter months. Their resilience and strong sense of community make them a symbol of endurance in the face of adversity.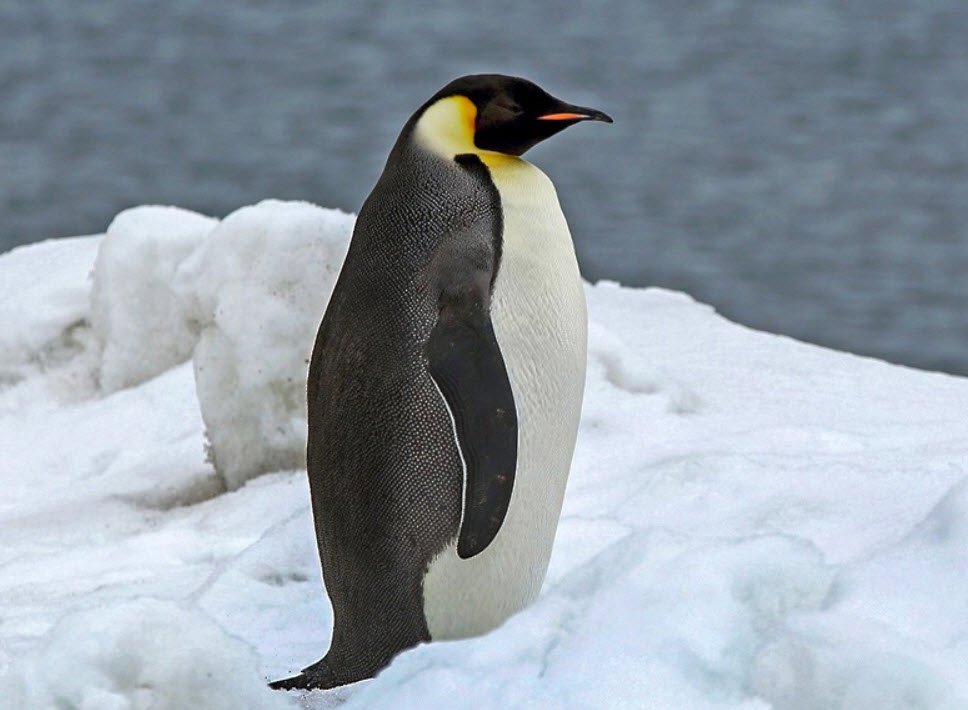 5. Gentoo Penguin (Pygoscelis papua)
Gentoo penguins are recognized by their bright orange-red beaks and white patches behind the eyes. They are the third-largest penguin species and are found on sub-Antarctic islands and the Antarctic Peninsula. Their adaptable nature and diverse diet contribute to their ability to thrive in various environments.
6. Royal Penguin (Eudyptes schlegeli)
Endemic to Macquarie Island, the Royal penguin sports distinctive yellow crests and vibrant white faces. Though not as well-known as some other species, their unique appearance and behaviors make them a fascinating subject of study.
7. Little Penguin (Eudyptula minor)
Also known as the fairy penguin, the little penguin is the smallest penguin species and is found primarily in Australia and New Zealand. Their small size and charming demeanor make them a favorite among wildlife enthusiasts.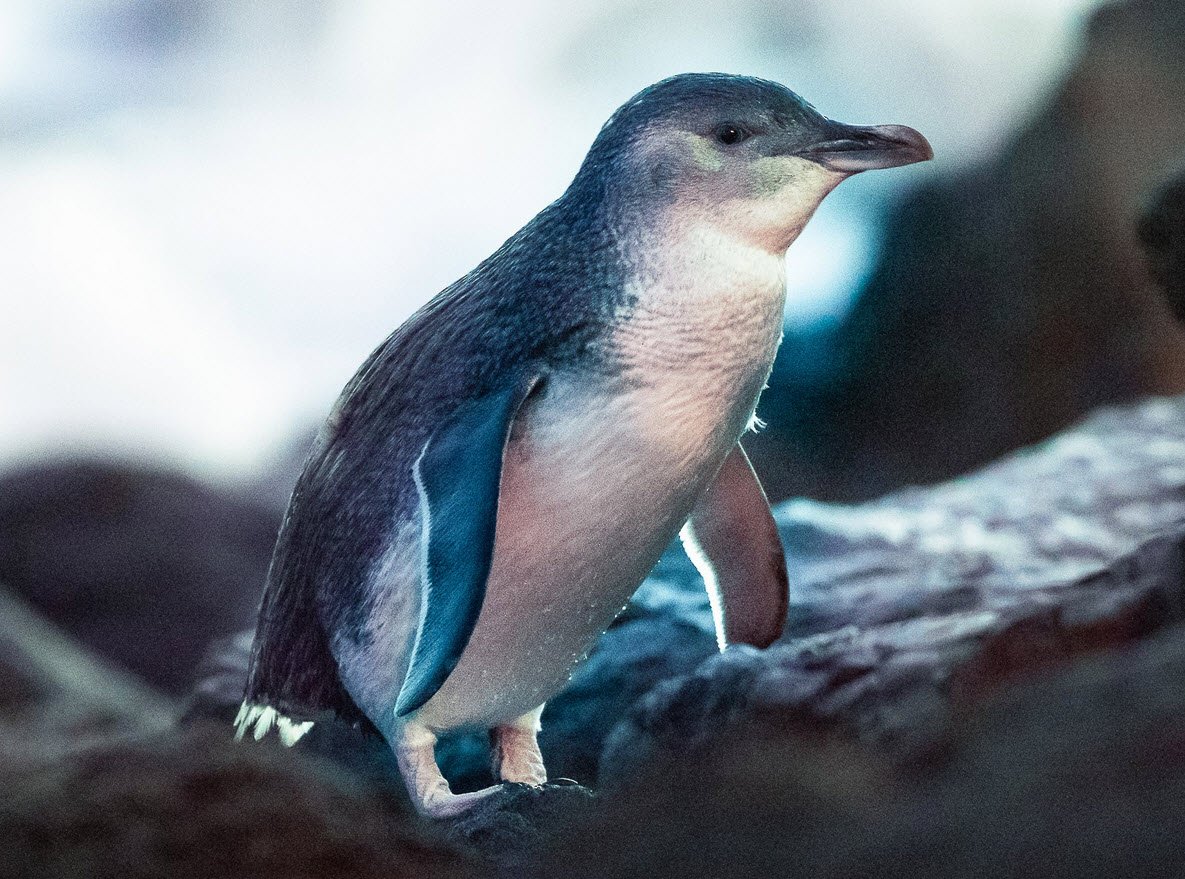 8. Magellanic Penguin (Spheniscus magellanicus)
Named after the Magellan Strait, this medium-sized penguin is found along the coasts of South America. Known for their distinctive black and white stripes on their chests, Magellanic penguins are important indicators of the health of marine ecosystems.
9. Fiordland Penguin (Eudyptes pachyrhynchus)
Endemic to New Zealand, Fiordland penguins are known for their distinct yellow crests and robust bodies. They reside in dense, temperate rainforests and rugged coastlines.
10. Snares Penguin (Eudyptes robustus)
Native to the Snares Islands of New Zealand, this species is renowned for its tuft of yellow feathers extending from its beak to the back of its head. Conservation efforts are essential to preserve their unique habitat and prevent population decline.
11. Macaroni Penguin (Eudyptes chrysolophus)
Named after their distinctive yellow-orange crests, Macaroni penguins are found in the sub-Antarctic and Antarctic regions. They are the most numerous penguin species, and their colonies can consist of thousands of individuals.
12. Galapagos Penguin (Spheniscus mendiculus)
The Galapagos penguin is the only penguin species to inhabit the Northern Hemisphere, residing primarily on the Galapagos Islands. They are the smallest of all penguin species and are critically endangered due to habitat destruction and predation.
13. Adelie Penguin (Pygoscelis adeliae)
Adelie penguins are iconic inhabitants of Antarctica, known for their striking black heads and white eye rings. They are proficient hunters and play a crucial role in the Antarctic marine ecosystem.
14. Rockhopper Penguin (Eudyptes chrysocome)
Rockhopper penguins are known for their distinctive crest of spiky yellow and black feathers. They are feisty and energetic, navigating rocky terrains to reach their breeding sites. These penguins are divided into two subspecies: the southern and northern rockhoppers.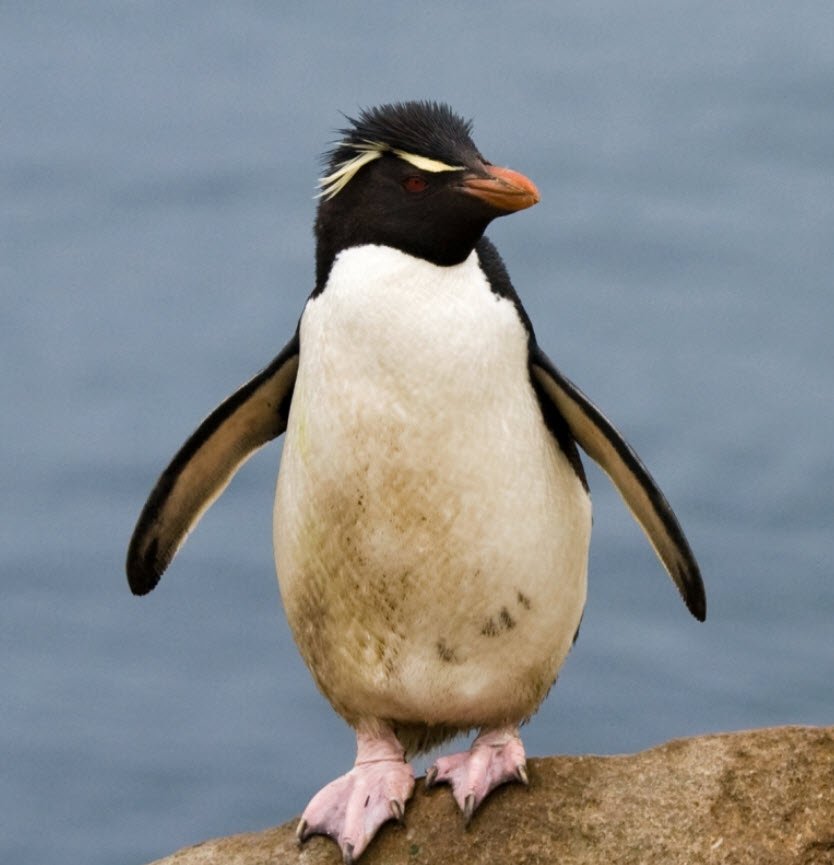 15. Yellow-Eyed Penguin (Megadyptes antipodes)
Endemic to New Zealand, the yellow-eyed penguin is characterized by its striking yellow eyes and distinct yellow band that stretches across the back of its head. They face threats from habitat loss and introduced predators.
16. Chinstrap Penguin (Pygoscelis antarcticus)
Chinstrap penguins are named for the thin black band beneath their heads that resembles a helmet strap. They are widespread in the Antarctic Peninsula and nearby islands, playing an integral role in the region's marine food web.
17. Erect-Crested Penguin (Eudyptes sclateri)
Endemic to New Zealand's Bounty Islands, erect-crested penguins possess striking yellow crests that stand upright. Their elusive nature and unique appearance make them a captivating subject of scientific research.
In conclusion, the world of penguins is a diverse and captivating one, showcasing a variety of species adapted to different environments across the Southern Hemisphere. Conservation efforts are crucial to ensure the survival of these fascinating flightless birds and protect the delicate ecosystems they call home.
You may also like: