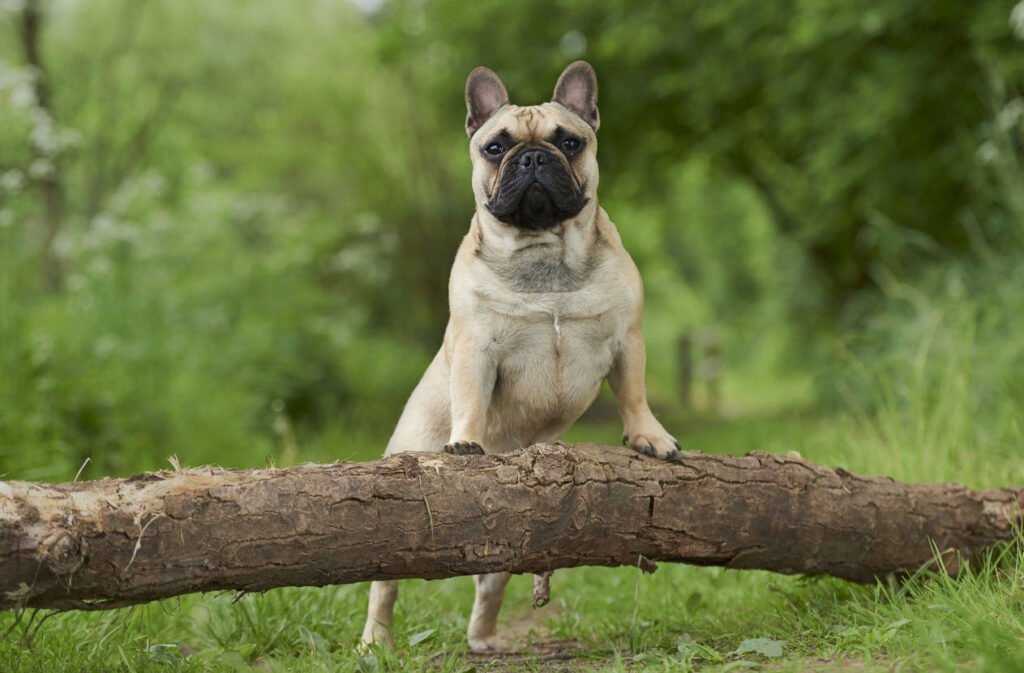 France, known for its culture, cuisine, and exquisite fashion, is also home to a captivating array of dog breeds. These French dog breeds are a true reflection of the country's elegance, versatility, and rich heritage.
From the powerful and muscular Dogue De Bordeaux to the charming and agile Papillon, let's explore some of the fascinating canine companions that hail from France.

Dogue De Bordeaux
Beauceron
Berger Picard
Petit Basset Griffon Vendeen
Braque
Brittany
Basset Hound
Briard
Pyrenean Sheepdog
Papillon
Bloodhound
Bichon Frise
Great Pyrenees
Ariegeois
Barbet
1. Dogue De Bordeaux
The Dogue De Bordeaux, often referred to as the French Mastiff, is a powerful and muscular breed with a distinctive wrinkled face and a loyal, gentle temperament. This breed has a historical background dating back centuries and was primarily used for guarding, hunting, and even bull-baiting in the past.
2. Beauceron
The Beauceron, also known as the Berger de Beauce or Bas Rouge, is a versatile and intelligent herding dog. Recognized by its short coat and impressive size, they excel in herding, guarding, and various dog sports. They are known for their loyalty, courage, and adaptability, making them excellent family pets and working dogs.
3. Berger Picard
The Berger Picard, a medium-sized, ancient herding breed, is recognized for its distinctive shaggy coat and perky ears. They are agile and hardworking herders with a keen intellect. Their amiable nature makes them great family dogs, although they do require regular exercise and mental stimulation.
4. Petit Basset Griffon Vendeen
The Petit Basset Griffon Vendeen, often called PBGV, is a small scent hound known for its charming, shaggy appearance and vivacious personality. They were originally bred for hunting small game, particularly in Vendeen region. PBGVs are cheerful, friendly, and excellent companions with a keen sense of smell.
5. Braque
The Braque is a versatile hunting dog known for its exceptional pointing skills and keen sense of smell. The breed has different varieties, including Braque Francais and Braque Saint-Germain. They are loyal, friendly, and highly trainable, making them ideal hunting partners and family pets.
6. Brittany
The Brittany, also known as Epagneul Breton, is a compact, energetic, and versatile gundog. This breed is highly intelligent and enthusiastic, making them exceptional pointers and retrievers. They are also known for their affectionate nature and are great companions for active families.
7. Basset Hound
The Basset Hound is an instantly recognizable breed with its long ears, droopy skin, and sad eyes. Despite their mournful expression, they are affectionate, gentle, and friendly dogs. Originally bred for hunting small game, Basset Hounds are now cherished family pets known for their calm demeanor.
8. Briard
The Briard, a large and noble herding breed, is characterized by its long, wavy coat and distinctive double dewclaws on each hind leg. Known for their loyalty, intelligence, and protective nature, Briards excel in herding, guarding, and various dog sports.
9. Pyrenean Sheepdog
The Pyrenean Sheepdog, or Berger des Pyrenees, is a highly energetic and intelligent herding breed. They are known for their agility and excel in herding various livestock. Their playful and lively nature makes them great companions for active individuals and families.
10. Papillon
The Papillon, named for its distinctive butterfly-like ears, is a small, intelligent toy breed. They are known for their elegant appearance, charming personality, and keen intellect. Papillons excel in various dog sports and make delightful companions.
11. Bloodhound
The Bloodhound, often called the Chien de Saint-Hubert, is a large scent hound renowned for its exceptional olfactory capabilities. They have a wrinkled, droopy face and long ears, giving them a distinctive look. Bloodhounds are gentle, friendly, and make excellent search and rescue dogs.
12. Bichon Frise
The Bichon Frise is a small, cheerful companion breed known for its fluffy white coat and playful demeanor. They are affectionate, sociable, and thrive on human companionship. Bichon Frises are wonderful family pets and excel in various dog activities.
13. Great Pyrenees
The Great Pyrenees, also known as Pyrenean Mountain Dog, is a majestic and gentle giant. They are a large, strong breed known for their protective instincts and loyalty. Great Pyrenees are excellent livestock guardians and devoted family pets.
14. Ariegeois
The Ariegeois is a sleek and athletic scent hound, primarily bred for hunting game. They have a short coat and a keen sense of smell. Ariegeois dogs are sociable, affectionate, and excel in hunting and various dog sports.
15. Barbet
The Barbet, often referred to as the French Water Dog, is a medium-sized breed known for its curly coat and love for water. They were historically used for waterfowl hunting due to their swimming ability. Barbets are friendly, intelligent, and make great family pets for active households.
In conclusion, French dog breeds offer a wide range of characteristics and personalities, catering to various preferences and lifestyles. Whether you're looking for a loyal guardian, a skilled hunting partner, or a charming family companion, there's a French dog breed for everyone. These breeds embody the elegance and versatility that France is known for, and they continue to bring joy and companionship to homes around the world.
You may also like: